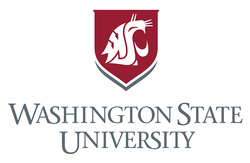 Simulation Center Education Coordinator
Employee Type: CS-Classified Staff
Position Number: 130064
Work Location: Spokane
Summary of Duties:
The Elson S. Floyd College of Medicine (ESFCOM) at Washington State University is embarking on the accreditation and development of a next generation medical school designed to train students to be physician leaders, who innovate, adapt and discover in an ever changing healthcare landscape. The School is now inviting applications for the position of Simulation Center Education Coordinator.
Under the guidance of the Director of Simulation Based Training, the Simulation Education Coordinator is responsible for implementing a program of simulated clinical learning experiences designed to assist students in successfully achieving program requirements.
The position will support the departments of the Elson S. Floyd College of Medicine (ESFCOM) faculty and staff in designing, developing, and delivering workshops, patient-interaction experiences, and Objective Structured Clinical Exams for students. This will be accomplished by using all available simulation modalities including standardized patients, high-fidelity manikins and other simulation methods.
This role will manage and coordinate the day-to-day administrations of the ESFCOM curriculum Years 2 and 4, Post-Graduate Year 2, the Nutrition and Exercise Physiology program, the College of Pharmacy and Pharmaceutical Sciences as well as other constituents as assigned. These duties will include budget oversight, supervision of staff, and development/implementation of program policies and procedures with regards to simulation based medical education.
Required Qualifications:
A Bachelors Degree with major study in a basic applied science AND two years of full-time experience as a Instruction & Classroom Support Technician 2; OR equivalent education/experience.
Posting Open Date: 05/05/2020
Posting Close Date:
Open Until Filled: Yes
To apply, visit https://wsujobs.com/postings/51739
Washington State University is an Equal Opportunity/Affirmative Action Educator and Employer.
jeid-53377812562ad34fa34880cfec73f445
© Copyright 2020 Internet Employment Linkage, Inc.